How do I track my donor activity?
1. Each interaction (text, email, call) initiated from the App will log an event in the Google Sheet on the tab labeled Event Log.
2. You can find your aggregate call, text and email and pledge activity in the Activity tab in your App.
This data also lives in spreadsheet format in your Google Sheet on the Activity tab.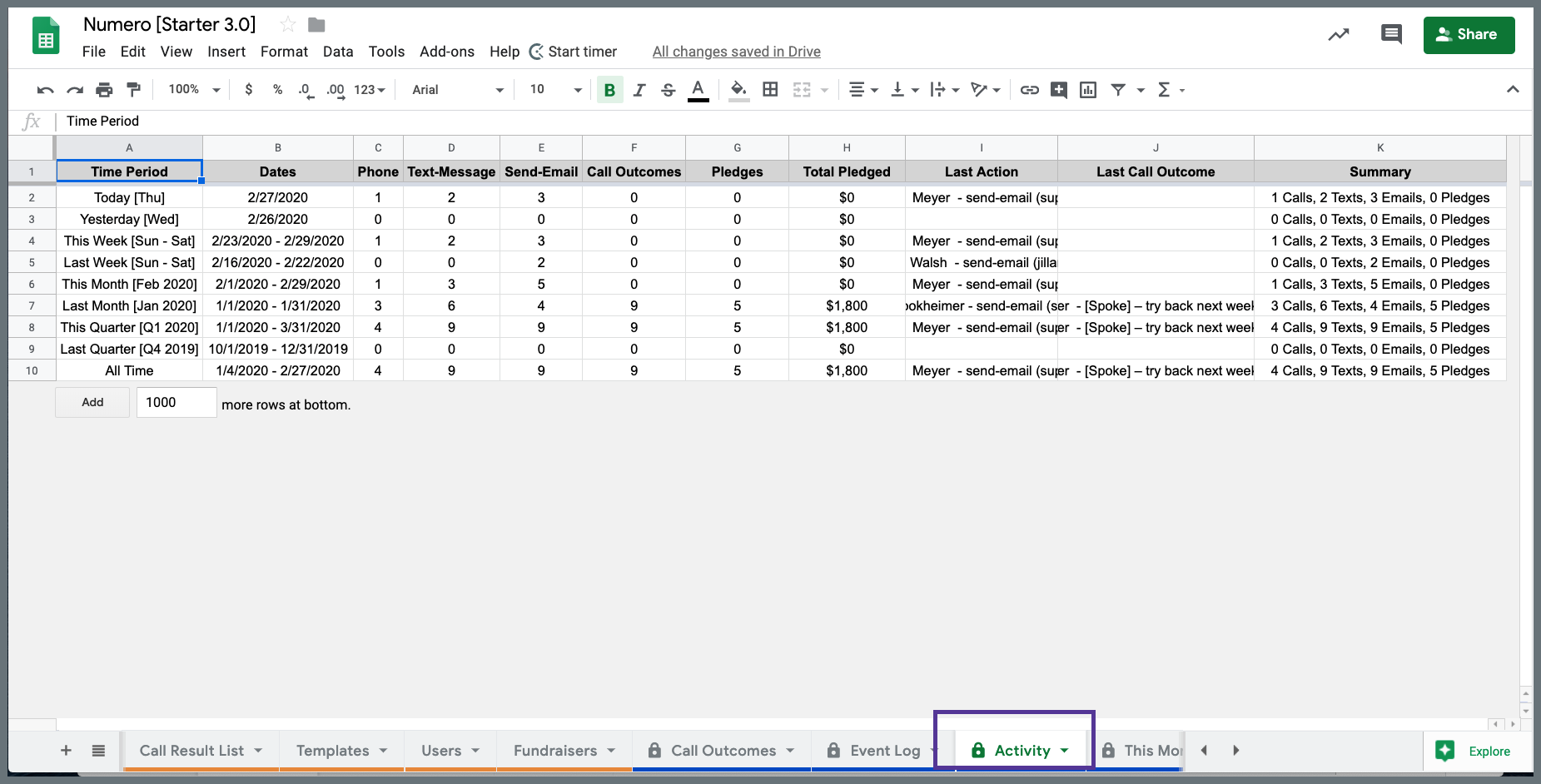 3. You can find more detailed call and pledge activity in the Progress tab of your App (Note: Progress Charts update hourly). This charts your progress for calls and pledges over the current month, and provides a comparison to prior month activity.
You can find a more detailed view of your call and pledge activity, including a daily breakdown for each day of the month, in the This Month Activity tab in your Google Sheet.